Safety is Our Top Priority
We are a Sacramento, CA, Tree Service Expert
Fallen Leaf Tree provides professional tree management services at a fair cost from a Board Certified Master Arborist with the ISA.
Fallen Leaf Tree was started with the intention of raising
the standards and quality of practices within our industry. Our company is ran by a Board Certified Master Arborist with the ISA.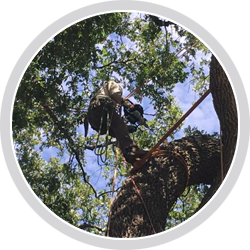 Proper tree pruning is essential to your tree's longevity, health, and appearance.  Our team of experts know exactly how and when to properly prune your trees.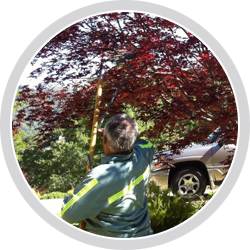 A landscape, whether on a residential lot or a large corporate complex, is an investment for the future. Making sure these investments are healthy requires regular maintenance.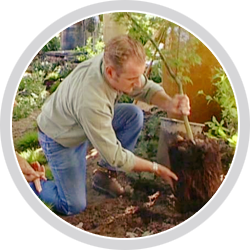 Fallen Leaf Tree offers tree planting and establishment services to bring trees back to your property and create a lush landscape for all to enjoy.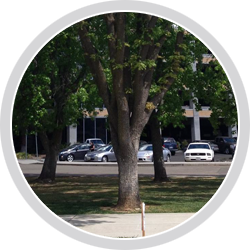 Root Crown Excavations and Aerial Assessments are just one of the many tree care services offered by Fallen Leaf Tree. By using tools of the trade, we can achieve a greater understanding of your tree and prescribe the best possible solution.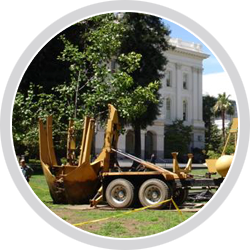 Trees not only provide aesthetic beauty, they're also a vital part of a healthier ecosystem.  Fallen Leaf knows the importance of preserving trees, and we want to make sure your trees live long, healthy lives!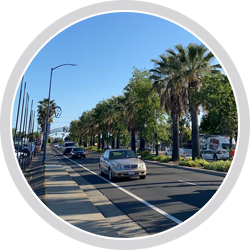 Tree plans may be requested for several reasons including new construction or land sales. Fallen Leaf Tree offers professional tree management plans and GIS invntories.
Residential Tree Service
Do you need residential tree care, maintenance, or planting? Whether you have a one-time tree issue or would like routine tree care, Fallen Leaf Tree has a dedicated team of experts to get the job done!
Commercial Tree Service
Fallen Leaf also specializes in tree care for commercial properties. Our experts can help with planning, aerial assessement, and other services to increase aesthetics while mitigating hazards to people and property.
Do you need Professional Tree Services in Sacramento?
Fallen Leaf Tree provides professional tree management services at a fair cost.
It is vital to the nature of the company that its employees embrace
a passion for doing great work and aiding in the education
of each and every customer. Click Here for our ISA Board Certified Master Arborist Certification. This is the highest of industry standards.

Highly Rated
Our clients come first, and that certainly shows in our many 5 star reviews we receive on Google and Facebook!

Licensed & Insured
We maintain licensed and insured status to ensure the safety of our team and our clients. We also are apart of the ASCA, ISA, and TCIA.

Get An Estimate
We'll provide you with a catered estimate and plan, so you know exactly what to expect through out the process. 

Trained & Skilled Team
Our team is all trained rigorously and encouraged to continue further education throughout the year to ensure the best quality work for you!

Competitive Price
We like to keep our prices fair so that excellent tree service is affordable for you or your company. 

Friendly Customer Support
We believe your whole experience should be fantastic, which is why we provide friendly and knowledgeable support!

Satisfaction Guaranteed
Safety is our greatest priority. We'll ensure that your property, and the people on it, are not at risk while we're at work. When we finish our work, we make sure to leave a clean work site behind. Customer satisfaction is more than just doing the job!
Fallen Leaf Tree is a Heritage Tree Specialist
Company in Sacramento
It's better to get one company with the ability to provide all the services your trees need. Here at Fallen Leaf Tree, we have ISA-qualified arborists and tree technicians, combining decades of experience to guarantee your property gets the best care possible.! If you have a tree in question, or are looking to have one removed, read our recent post about obtaining a tree removal permit, and the city of Sacramento Tree Ordinance first.

Don't just take it from us,
see what our customers have to say!
Amanda S.

Great With Communication
Been using Terry of Fallen Leaf Tree Management for many years, as I'm a commercial property manager.  He knows his stuff, is great with communication and follow-through.
Pam B.

Highly Recommended
Thank you FTM for the outstanding job you did today, trimming and removing trees. You gave us a bid that was very fair and your crew were professional, efficient and easy to work with. I highly recommend your company and especially Mario and his crew! .
Karen C.

Gave Me Some Hope
They are able to work with me for several years to fix an amputated tree…they gave me some hope that a tree ruined by another company may have some semblance of recovery in 5 to 10 years…."
Sarah E.

Very Happy!
Fallen Leaf removed a tree, and pruned and shaped two others in our front yard. We got a total of 6 quotes and Fallen Leaf was not the cheapest or the most expensive, but our neighbors used them and were happy, so we went with them.  
Three men did the work over the course of about 6 hours. My husband and I were on the fence about keeping some of the wood, because we didn't want to have to rent a log splitter and deal with a large amount of wood. The day of the job the guys said they'd be happy to leave some of the thinner limbs. They even cut them to size for firewood for us.
They did a very nice job cleaning up before they left. They even got a bunch of the leaves that were there before they came this morning.
Overall, very happy with the service! We would definitely call for future tree-related needs.
Cali D.

Every Saftey Consideration Made
I would definitely refer this company to others as well as use them again for any future tree work. They just spent 1.5 days removing a large dead Silver Maple tree that was within a few feet of our house, trimming several large Elm trees to reduce the end weight and thin out. I only wish I had taken before pictures as the "after" are beautiful, majestic trees. Every safety consideration was made concerning the guys on the ground removing the cut branches to neighboring fences and property.  
Jim is a certified arborist and even gave us ideas of what kind of tree to plant to fill in some space in our back yard.
Joanne B.

Highly Recommended
This was our second time using them.  Excellent service.  Yard was cleaned up better than when they started.  Would definitely recommend this company.
Advancing our own skills and setting the example
for those around us.
It is vital to the nature of the company that its employees embrace a passion for doing great work and aiding in the education of each
and every customer. We take personal responsibility and pride in each tree we plant, prune, fertilize, protect or remove.
FAQ
Frequently Asked Questions
We are here to answer all your tree-related questions!
What tree services do you offer in Sacramento, CA?
We offer a wide range of tree services in Sacramento, including tree trimming, tree removal, stump grinding, and emergency tree services.
Do I need a permit to remove a tree in Sacramento, CA?
Yes, you may need a permit to remove a tree in Sacramento, depending on the location and size of the tree. You can contact the city's Urban Forestry Department to get more information and obtain a permit if needed.
How often should I have my trees trimmed in Sacramento, CA?
It's generally recommended to have your trees trimmed every 1-3 years, depending on the species and growth rate of the tree. Regular trimming can help maintain the health and appearance of your trees.
What should I do if a tree falls on my property in Sacramento, CA?
If a tree falls on your property, it's important to prioritize your safety first. Once it's safe to do so, you can contact a professional tree service to assess the damage and remove the tree safely.
How much does tree service cost in Sacramento, CA?
The cost of tree service varies depending on the type and scope of work needed. Factors that can affect the cost include the size of the tree, its location, and the complexity of the job. It's best to contact a tree service company for a personalized quote based on your specific needs.
We work as a family, play as a team and make every tree
we touch better because of it.
Fallen Leaf Tree provides professional tree management services at a fair cost.

Expert Tree Care in the heart of Sacramento & surrounding areas with your satisfaction guaranteed. One of our Arborists can give you a comprehensive evaluation on all the trees and shrubs in your landscape and give you a scheduled maintenance plan. Call for an arborist consultation.
Powered by Tree Service Digital
Your content goes here. Edit or remove this text inline or in the module Content settings. You can also style every aspect of this content in the module Design settings and even apply custom CSS to this text in the module Advanced settings.